If you've got visitors to your ecommerce store but you're struggling to convert them into buyers and loyal customers then here's a guide on easy effective ways to increase ecommerce sales conversions with personalization.

Personalization is the process of tailoring your business to cater to individual customer characteristics and preferences. It is the revolutionary business strategy leading the ecommerce market in today's world. The goal of personalization is to enhance your customer's shopping experience while simultaneously increasing your business sales and revenue.
The personalization methodologies listed below are effective ways used by the most well known ecommerce businesses in the game today and are proven ways to increase eCommerce sales conversions.
It is important to note that personalizing based on customer search Big Data Analytics primarily compared to past purchase data will be the most effective in increasing ecommerce sales conversions, especially if its new customers with no past purchase history that you are hoping to convert.
With that being said, let's explore the most effective ways to optimize your e-business to increase ecommerce sales conversion.
1. Personalized Product Recommendations
Personalized product recommendations is one of the most evidence based proven methods to increase ecommerce sales conversion in almost every industry out there. Personalized recommendations are responsible for 35% of Amazon's sales and is a staple tool across eCommerce businesses today.
It is the best way to ensure your customers find what they're looking to buy. It introduces your customers to products that interest them and provide them with options relevant to those items.
It's also the best way you can increase ecommerce sales conversion through effective up-selling and cross-selling. If you show a customer an item that pairs well with the product they're looking at or in the process of buying, there is an increased chance the customer will buy that item as well when compared to looking for it by themselves.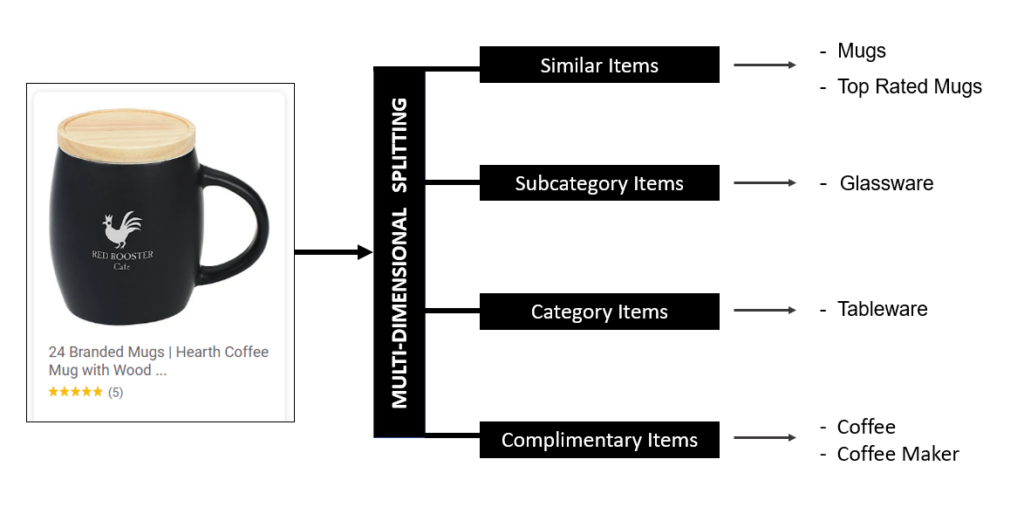 Personalized recommendations can be implemented on every stage of the customer's buying process. This is not only beneficial for you as a business but also greatly benefits the customer by enhancing their shopping experience to a great degree.
For more info on Personalized Product Recommendation: Personalized ecommerce product recommendations – The secret to more sales.
2. Personalize Messaging
If you're pumping out emails/messages one after another non-stop in hopes of getting your customer's attention then stop, you'll just end up coming across as spam and be ignored.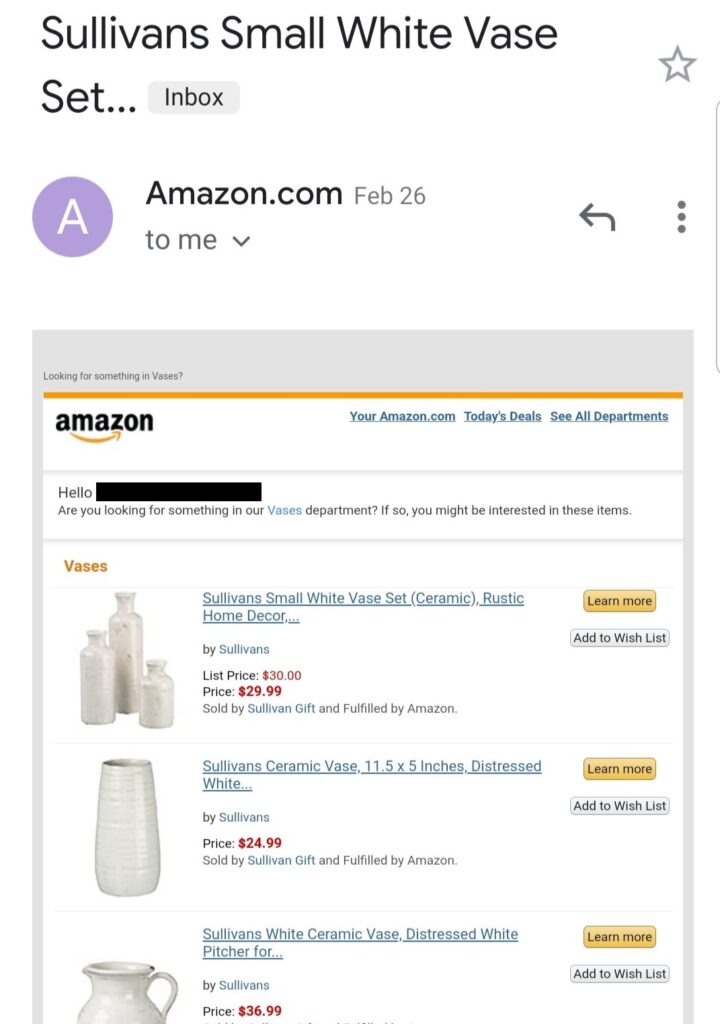 Instead, focus on personalizing your emails/messages. Send out content relevant to your customer's interests and they'll be more likely to read it and follow through. If not you're more likely just wasting your energy and money while irritating your customer.
The most effective personalized messaging/ emailing options include;
Abandoned shopping cart mails – to nudge shoppers who added items to the cart but did not checkout
Abandoned product viewed mails – to shoppers who viewed a certain products but never purchased
Abandoned item search mails – to shoppers who browsed a certain product category but bounced
In addition to these you can also push out a number of other personalized messages that build a stronger customer relationship which in-turn contribute to increase ecommerce sales conversion.
E-mailing, push notifications and any other form of direct contact with customers is a valuable tool to increase ecommerce sales conversion if used wisely. Optimizing these tools by incorporating personalized messaging will increase your effectivity and results of increasing ecommerce sales conversions significantly higher.
For examples of personalized emailing campaigns by ecommerce veterans: 5 Best Examples of Personalized E-mail Marketing
3. Personalize Timing
The time you reach out to your customers with emails, push notifications or any other promotional offers plays a significant role in the effectivity of those activities geared to increase ecommerce sales conversion.
If you're catering to a worldwide customer base, you have customers from different countries in different time zones. And if you're a local market based business you may still have customers in different time zones from different cities depending on your country.

If your customers operate in different time zones than you and your business, then reaching out to them at the same generic time will not be effective. Your morning could be their midnight. If you reach a customer during their work hours or late night, there is a big chance your message will be overlooked or looked at and forgotten. Hence its important to personalize the timing of your communication to ensure it produces effective results.
Reaching out to each customer base on their most prime time will increase the results of your marketing activities, resulting in higher click through and increased sales conversion rates.
4. Personalize Discounts
If you're thinking of implementing a generic market wide discount campaign to increase ecommerce sales conversion by convincing hesitant buyers, then not only will that produce subpar results but it will also tremendously harm your business with massive revenue leaks.
How you may ask? Customers who would have purchased regardless will still make use of the discount while the hesitant customers you may have been targeting might find the discount not compelling enough to act on. It's a lose-lose situation.

Instead with Big Data analytics driven personalized discounts, you can tailor discounts and target your hesitant shoppers specifically based on shopper buyer behavior. This will yield much better results and increase ecommerce sales conversion while avoiding unnecessary revenue leaks.
For more insight on personalized discounts: Why Ecommerce Discounts are Killing your Business
5. Personalized Home Page
According to Kibo, Personalized home page promotions influenced 85% of consumers to buy more. And is that really so surprising? We ourselves as customers like when the home page of our online stores are tailored to fit our interests instead of being generic and static.
Some effective ways to personalize your ecommerce home page include displaying; Trending products, Bestselling Products, What's Nesw, Flash deals, and product recommendations. All of these categories must be personalized to a customer's interests.

Personalizing your homepage by displaying these items makes it easier for customers to navigate your ecommerce store and purchase what they like. But keep in mind to personalize based on customer web/activity big-data and not only past purchase data. Its important to keep up with customers' current and new interests when it comes to effectively personalizing homepages.
6. Personalize Offers
It doesn't matter how good the offer is, you or most other customers, especially the hesitant buyers you may be targeting with the offers are not going to shill out their pockets to buy items that do not match their interests.
Instead, focus on getting to know who your customer base is and what these customers are looking to buy. This can be achieved via implementing a Big Data Analytics system. Based on the insights gathered by this, build personalized offers relevant to these metrics and target your customer segments accordingly.
There is no use in targeting a health conscious shopper with offers for foods items deemed unhealthy such as high sugar carbonated drinks. Instead the focus should be on approaching such customer segments with items deemed healthy such as; Vitamin supplements, Organic food, Vegan food etc.
The more targeted and relevant your offer, the higher your engagement and sales conversion rates will be.
7. Personalize Promotions
If you want to attract buyers and you want your promotional campaigns to yield better results, the effective way to achieve that is to personalize your promotional campaigns.
Personalizing your promotions is about advertising to each customer segment based on their interests and characteristics. If you have a customer base that shops for organic food items but are price conscious, then the promotional content geared towards them should be of promoting your store as the best place to find organic food with the best deals. This will lead to you attracting the right customers and those customers associating your store as the prime source to shop for their interest range. This in turn is an effective way to increase ecommerce sales conversion.
The most important step is to identify your customer base through their buyer behavior with the aid of Big Data Analytics. Once you achieve this, then build and target promotional/ ad content relevant to the identified characteristics and watch as you attract customers like bees to honey.