This post is also available in: Deutsch (German)
The Covid-19 recession is the economic impact of the lockdowns enforced in response to the Covid-19 pandemic. Among the consequences of the Covid-19 recession are lower consumption and spending levels, and businesses being faced with tough decisions to stay afloat.
With the Covid-19 recession taking place, restaurants need to look for ways to get back up. Among them is the use of Big Data technology in their business model. How can restaurants use Big Data Science to recover from the Covid-19 recession?
Automatic contact tracing
Contact tracing has been conducted in an attempt to break the chain of transmission. Anyone suspected of exposure to Covid-19 would have to report themselves through the respective health ministry's online reporting system.
This is usually done either by scanning the QR code at business outlets through a contact tracing app or by physically writing down their details in the customer list.
But, with Big Data technology, there are other ways to conduct contact tracing such as:
Mobile Big Data analytics whereby cell towers detect and provide insights about peoples' whereabouts when these people move (with their mobile phones, of course) between cell towers.
A Bluetooth Low Energy (BLE) tracking app that can connect with Bluetooth beacons to automatically transmit information from Bluetooth beacons about a person's presence in that location.
Third-party geotracking can be done by extracting location data from mobile operating system providers (Android and Apple) and popular consumer apps (examples: Grab and TikTok).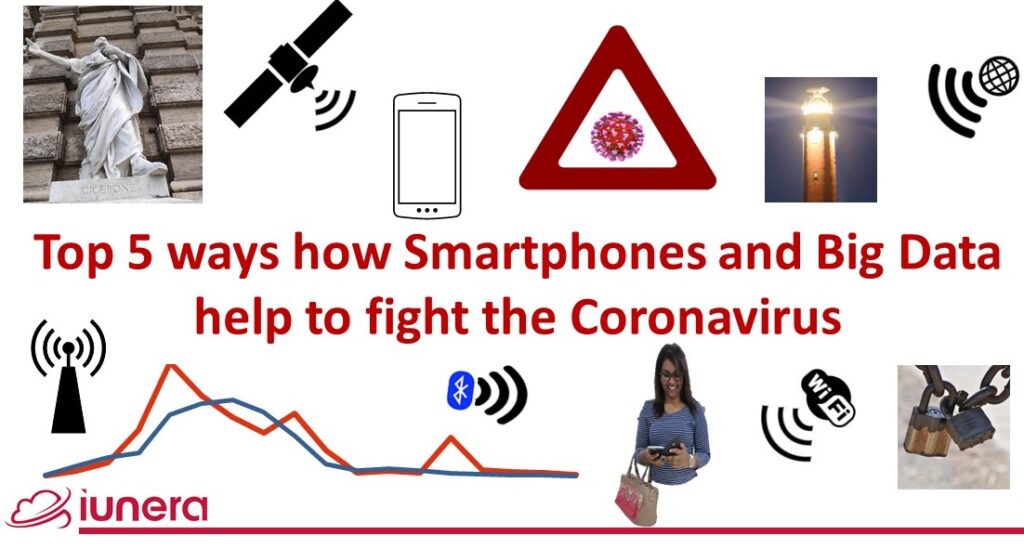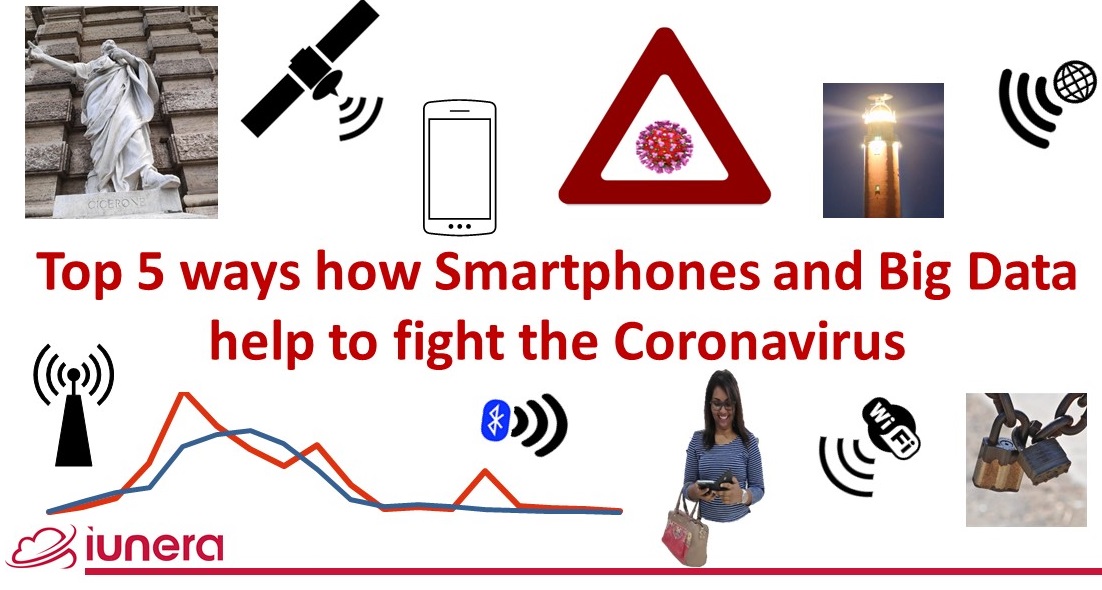 These movement tracking methods can automate the recording of location and potential exposure of a user to a Covid-19 infection. This is one of the reasons restaurants should use Big Data in the Covid-19 recession.
---
Electronic ordering, payment and feedback systems
Big Data-driven restaurant apps in mobile and tablet devices can electronify a restaurant's menu, order-taking task, cashier, and feedback form. Similar to e-commerce platforms, a restaurant app with Bluetooth Low energy (BLE) can consist of:
a digital menu on which customers can select food items, adjust its quantity and make special requests (plant-based, halal, kosher, allium-free, gluten-free, allergen-free, diabetic, etc);
an online payment gateway where customers can, obviously, pay for their meals;
and an online feedback page where customers can tell the restaurant about their dining experience and what could be improved.
At the same time, a BLE-enabled restaurant app can also detect if a customer hasn't settled a payment using BLE beacons at the restaurant's entrance. This detection will then notify the customer to settle the payment.
The best part about this is that data gathered from a restaurant app can inform personalisation efforts for menu items, marketing campaigns, loyalty programs, seating preferences, ambience and so on.
A customer's ordering history can provide the restaurant management with insights about how they can tailor their food recommendations for that customer. Moreover, customers who make special requests can give insights about how the restaurant can develop menu items that cater to these requests by default.
---
Coordinated inventory management
Inventory management is very important for customer service in restaurants. Customers wouldn't be happy if they came to a restaurant while looking forward to enjoying one particular menu item only to be told that the item is not available.
Checking the inventory, on the other hand, is not an easy task either. Making sure that items are neither out of stock nor overstocked can get pretty tedious and disorganized.
Luckily, restaurants can use Big Data Science to automate inventory management so that restaurant staff wouldn't be too overwhelmed with making sure that sufficient items are in stock and in good condition.
The possible advantage of having a Data Science-driven restaurant app is that the restaurant app's ordering feature can be connected with the restaurant's inventory system.
In this way, if a menu item is ordered, purchased and served, then the ingredients for that item will be used up accordingly and the inventory amounts will be updated automatically. In turn, the menu will be updated to show if a menu item is available or not.
---
Optimal food delivery performance
Food delivery increases a restaurant's sales by 10-20%, but a negative food delivery performance can impact the restaurant badly as customers would be deterred by the bad delivery service.
This issue can be avoided if restaurants use Big Data to track, analyse and predict food delivery performance with higher accuracy.
Restaurants can use the following metrics for delivery time estimates:
How long it takes for an available food delivery rider within a certain radius from the restaurant to be selected once an order is placed.
How long it takes the rider to arrive to the restaurant.
How long the rider waits for meal preparation and packaging.
How long it takes the rider to deliver food to the customer.
The rider's travelling times before and after picking up an order can be influenced by factors like:
Road conditions
Weather conditions
Route navigation
Riding speed
Taking these factors into account can help a restaurant decide how to optimise the efficiency of preparing, packing and delivering food to their customers.
---
Big Data analytics can help restaurants bounce back from the Covid-19 recession
During the lockdown period, many restaurants had to adapt to the lockdown conditions by including delivery services in their business model to sell their food to people who were stuck at home.
Now, as some countries have started allowing restaurants to operate their dine-in services, restaurants are required to follow some standard operating procedures to prevent the further spread of the coronavirus.
While this might encourage some people to patronise restaurants, other people would still find it unsafe to dine in. This makes it difficult for restaurants to attract customers and earn enough sales revenue.
Consequently, restaurants will have to find ways to make up for lost sales. It is hard to estimate when countries and restaurants will be able to recover from the Covid-19 recession. But, at least, we know that one solution to this problem is Big Data Science.
How can Big Data support restaurants?

– automating contact tracing using mobile Big Data analytics, Bluetooth beacons or third-party geotracking.
– bringing ordering, payment, and feedback systems onto one online platform, i.e., the restaurant app.
– reminding customers to settle their payments, also by using Bluetooth beacons to detect anyone who didn't pay leaving the restaurant.
– using data from restaurant apps for personalisation purposes.
– tracking and managing inventory more easily by coordinating the inventory system with the ordering system.
– estimating food delivery times and optimising food delivery efficiency.