Written by Natasha
A lot of information is floating around about the new COVID-19 Coronavirus. How does the Coronavirus affect the airline industry and what does this mean for the airline industry? Let's investigate the airline industry Coronavirus impact.
The new COVID-19 Coronavirus is taking the world by storm and breaking down everyday life as we know it and threatens a global economic recession. According to the World Health Organization, the virus is now categorized as a global pandemic and poses a greater global threat than terrorism. What are the real implications and consequences for the airline industry?
How did the Coronavirus cause an Airline recession?
Regardless of your personal outlook and speculations on the COVID-19 Coronavirus outbreak, the impact it's causing is undeniable and evident beyond doubt.
Cancelled flights, empty planes and quiet airports; the airline industry remains one of the hardest-hit industries as a lot of the measures being implemented to contain the disease are far from airline-friendly.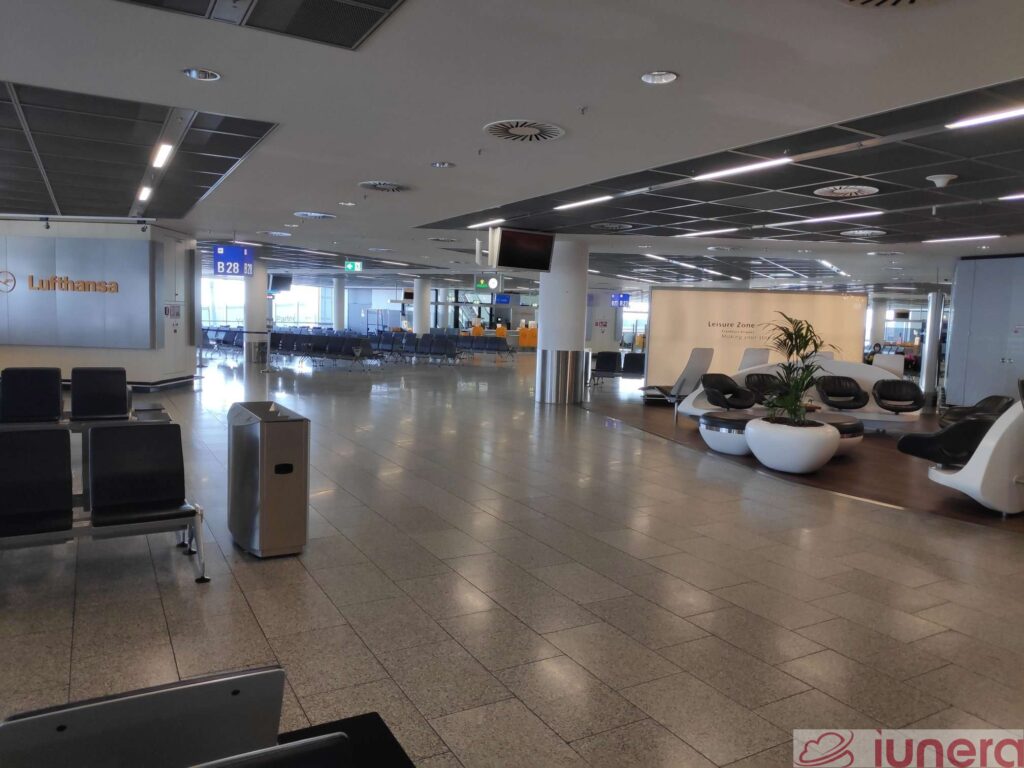 The airline industry Coronavirus impact will continue to grow and airlines can expect to be faced with a substantial reduction in service for months to come due to these changes. And on top of that, economic recession threats can pro-long the negative impact on the airline industry.
It has been almost 20 years since airlines faced such an existential threat. After the terrorist attacks of Sept. 11, 2001, global air travel plummeted, and it took years for airlines to fully recover from the airline recession.
Disease statistics causes public panic to grow impacting travel plans
The disease began in the city of Wuhan, China with people falling ill to the mystery virus in late 2019. Despite efforts to contain it, the virus managed to progress and make its way into the rest of the world via air travel and has now affected 120 countries and counting. The number of global cases continued to grow each day with reports of infection rates doubling overnight in some countries. The World Health Organization reports that the number of global COVID-19 Coronavirus cases is currently nearing 190,000 with a death toll of approximately 7,500 cases.
The spread of the COVID-19 Coronavirus outbreak has got people worldwide concerned and asking how bad this is, when there will be a cure and how they can protect themselves.
The last thing on people's minds are travel plans especially since foreign travel and air travel increase their risk of being infected via exposure.
And the question still remains… How many untested people are affected?
Flight demand falls heavily as Coronavirus containment measures increase each day
As there is no medication or vaccination option available for the treatment of the new novel virus, this leaves containment and mitigation the only methods available to fight the disease until vaccinations are made available.
Due to the nature of the virus being human-to-human transmission, air travel has been identified as one of the leading methods of the disease spreading. Given this, authorities worldwide have taken steps to contain and minimize the outbreak by imposing strict laws and announcing precaution against air travel.
Several countries have imposed heavy travel bans while others continue to encourage people to stay at home and avoid foreign travel. Conferences, meetings, concerts and heavy social gatherings are also being cancelled worldwide.
The number of countries enacting quarantine and travel restriction measures continue to grow by the day causing the airline industry Coronavirus impact to increase and threaten an airline recession;
Singapore refuses entry or transit to all visitors with recent travel history (14 days) to France, Germany, Italy and Spain.
The United states of America has suspended travel between all 26 European countries.
The Australian Government announced that foreign nationals will not be allowed to enter the country for 14 days from the time they have left or transited through the following 4 countries: mainland China, Iran, Republic of Korea and Italy. Australian residents entering from any of these destinations are required to self-isolate at home for 14 days from the day of arrival.
Chinese quarantine measure affects over 500 million citizens. Mega-cities including Hubei, Wuhan Huanggang and Ezhou are under full lock-down with citizens not allowed to leave the city and instructed to self-isolate.
India bars all visas, barring a select few categories for foreign nationals as well as their own citizens overseas.
Additionally, Some of the world's largest events have been cancelled or postponed due to the COVID-19 Coronavirus outbreak;
Adobe cancelled its 2020 annual live summit.
The Mobile World Congress in Barcelona, which is the biggest smartphone conference of the year, was canceled after major companies including LG, Amazon, Sony, Ericsson, Facebook, Nvidia, MediaTek, Sprint, and Vivo pulled out of the event because of the COVID-19 Coronavirus outbreak.
Saudi Arabia has banned pilgrims from flying in to visit Mecca, the holiest site for the world's 2 billion Muslims; including Indonesia, the world's most populous Muslim nation.
Ireland has canceled St Patrick's Day parades
These measures have clearly made air travel outright impossible and less desirable. Restrictions on flying and fear of flying; a truly deadly combo that can collapse the airline industry with a monumental airline recession.
How is the airline industry reacting to the Coronavirus outbreak?
Planes devoid of passengers, empty airports and tarmac workers wearing full-body protective suits has become the new norm.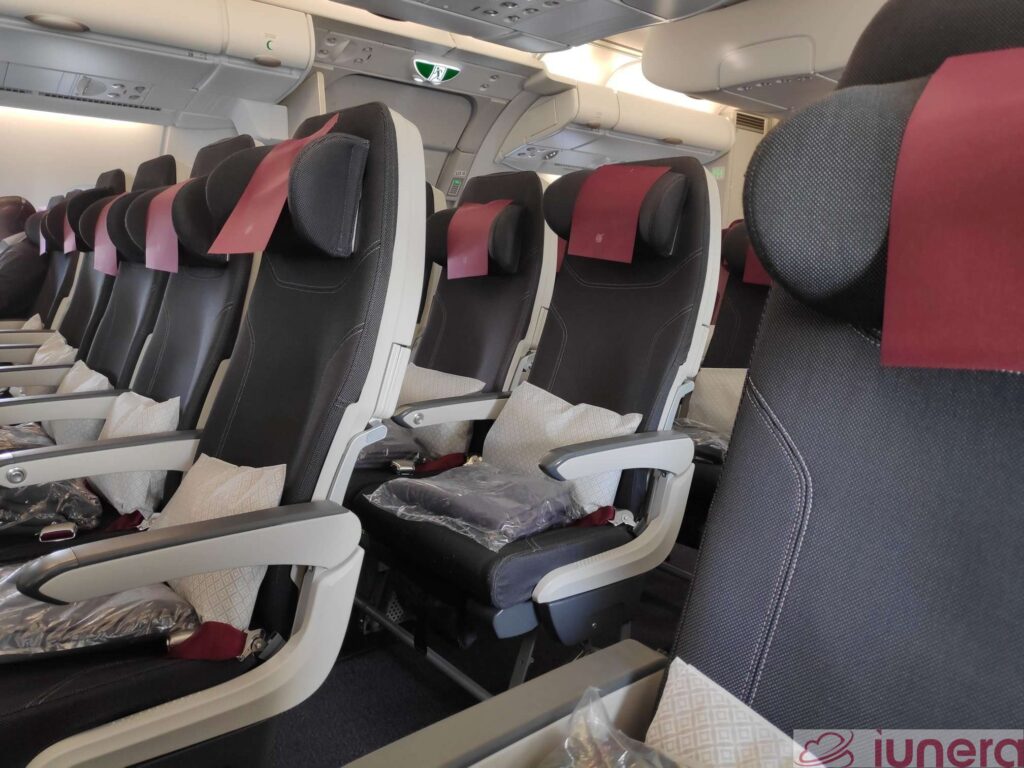 Several airlines around the world are feeling the heat and are being forced to ground flights due to increasingly low demands in an attempt to avert an airline recession;
American (AAL): said it would cut its international capacity by 10% this summer compared to the current schedule and eliminate 7.5% of its domestic flights in April.
EasyJet: In the process of cancelling all of its Italy flights between 10 March and 3 April
Lufthansa: has canceled 7,100 European flights for March, mostly within Germany or on routes to Italy, accounting for about 25% of its total capacity.
Ryanair: Scrapped all Italy flights until 8 April
Norwegian Air: canceled 3,000 flights that had been scheduled for mid-March to mid-June, reducing its capacity over the period by 15%.
Australia's Qantas: airline: said to reduce international flights by nearly 25% as it sees demand fall from worried passengers.
Cathay Pacific: cancelled three-fourths of its flights in March 2020, compared to initial expectations of 40 percent.
How long will the Coronavirus impact the airline industry?
There is currently no cure in terms of vaccination or medication to treat the disease. The medical industry scrambles to develop treatment but reports are that there will be no vaccine any time soon.
Treatment with vaccination not only faces the threat of development but also production. Mass level of production involved in producing vaccination for 7 billion people is no easy fleet and requires considerable time on its own. The same applies for medication that needs to be produced, approved and safety-tested before being available to the general public.
Experts predict the development of ready-to-use Coronavirus vaccination can take up to 1 years' time at least.
Throughout this time, airlines can expect flight demand to remain low due to public fear and for travel restrictions to keep on fueling the severity of an impending airline recession.
But is that all? What can airlines expect after the COVID-19 Coronavirus outbreak has seized?
Economy recession threats further prolong the impact on the airline industry
Efforts to contain the COVID-19 Coronavirus have continued to severely limit economic activity affecting both supply and demand. Economy markets are in panic and this might very well be just the start. And some experts predict the virus outbreak will trigger a global economic recession.
In countries where the virus is the strongest, such as China and Italy, business activity has been forced to a complete halt, with entire cities shut down under quarantine. Extreme measures being implemented to control the disease has brought countries like Japan, Germany and Italy very close to recession.
Breaks in supply chains, factory closings and workers on leave have disrupted supplies. All businesses worldwide reliant on China in terms of selling or supply chain are significantly impacted. Quarantines, travel restrictions, and fears regarding contagion have altered consumer spending habits affecting demand, growth, employment and incomes. The crippling of retail and consumer businesses could quickly escalate into bankruptcies, the downgrading of corporate debt and impairment of the balance sheets of banks. The global stock market has had a turbulent week with some of the worst loses seen in over 30 years.
The US' biggest bank JP Morgan officially forecasts that the COVID-19 Coronavirus pandemic will sink the US and European economies into a deep recession as soon as this summer.
The magnitude of the strides in the market resulting from the spread of the COVID-19 Coronavirus is no less than shocking.
This level of financial impact or an economic recession can have severe implications for the airline industry by prolonging damage way past the COVID-19 Coronavirus' shelf life and making recovery even harder.
The consequences of the economical impact can affect airlines sales and revenue and cause an airline recession in two distinctive ways;
Indirect hit to confidence (wealth effect): As markets fall and household wealth contracts, household savings rates move up and thus consumption must fall.
A direct hit to consumer confidence: COVID-19 appears to be a potentially potent direct hit on confidence, keeping consumers at home, weary of discretionary spending, and perhaps pessimistic about the longer term.
What does this all ultimately mean for the airline industry?
At this point, it is hard to predict what the reality will be in 3 or 6 months' time. However, regardless of the future outcome, the damage has already been done. The airline industry Coronavirus impact is already visible with the threat of an airline recession inching closer each day.
The IATA predicts a 63-billion-dollar revenue loss for airlines. This figure is relevant only if the Coronavirus is retained. If the disease continues to spread, the airline industry can expect to sustain over 110-billion-dollar in revenue loss bringing it to par with the losses experienced during the 2008 financial crisis and airline recession.
These worst-case estimates are no less than chilling but not necessarily set in stone. Although cases will continue to rise in the coming weeks and months, containment and mitigation efforts have a chance of overcoming the outbreak and lead to recovery but not without a painful cost.
Despite airlines' best efforts to manage damage by this painful cost via cancelled flights, they aren't making up those revenues because of falling customer demand.
The longer cure time and economic ramification of a recession by the Covid-19 Coronavirus mean airlines will need to prepare a long-tail strategy for recovery from the inevitable airline recession.
The outbreak has affected all airlines across the boarder worldwide. Market competition will be at an all-time high with price wars and competitive marketing in the bid for survival.
The airlines' ability and strength in executing effective targeted promotions and marketing campaigns to re-capture customers will determine its survival.
Can data driven e-commerce help?
In the upcoming months and during the aftermath of the COVID-19 Coronavirus outbreak, airlines must focus on utilizing every effective resource available to their advantage in the fight to recover from the impacts of the novel Coronavirus.
Why choose an e-commerce centric strategy?
E-commerce allows airlines a direct contact pathway to customers with the ability to gain data insights and personalize selling to individual customers' needs and behaviours.
An e-commerce centric strategy can be the saving grace airlines need to fight off an airline recession. Unlike other modes; e-commerce carries a number of advantages that will aid with recovery;
Pricing and availability-driven 'impulse' purchases
Cheaper than traditional promotions; travel catalogs and media advertising,
Targeted communication
Lower cost per transaction
Data-driven personalized e-commerce
It is important to note that consumer behaviour has been profoundly altered by the virus outbreak. We see that evident in most of ourselves in our own lives. Random and generic offers and marketing promotions aren't going to help now. In fact, market-wide discounts will only cause more harm than good.
Past customer behavior data and marketing strategies are rendered ineffective at the hands of this new scenario.
To grab consumer attention and re-motivate purchasing, airlines need to enact data-driven personalized selling. Personalized promotions and other premium offers will help ease consumers' price concerns and may end up being the reason they come back with their wallets open.
It all starts with data. You need data to understand the new psycho-graphics of your customer base (who they are and what motivates them) to be able to create proper offers and communication.
Reaching customers in this manner with data-driven tailored and personalized offers and pricing will be crucial for recovery.
What functionalities of an e-commerce system can be effective to execute this scenario?
User Tracking
Track customer behaviour – The ability to identify this changed behaviour is a key stepping stone to win customers back. User tracking needs to be activated for both purchase and especially non-purchase activity. Enabling customer behaviour tracking via e-commerce site/app will provide important insights into the changed customer onsite behaviour which is then used in developing and offering effective personalized targeted promotions. A personalized marketing campaign as such will enable high conversion rates and eliminate revenue leaks from irrelevant and market-wide discounting.
Flexible analytics
Flexible analytics – Not all countries have been affected equally by the COVID-19 Coronavirus outbreak. Different markets and customers will behave differently at different times depending on the severity of the impact. Flexible big data analytics will enable data slice and dice to get insights into different behaviours in different countries among different types of customers.
Real-time reactive analytics
Real-time analytics – Identifying customer behaviour and building the perfect offer will not be enough. The ability to capture the customer with reactive real-time analysis and targeting is what will secure customers from changing their mind or opting for competitors. Real-time reactive analytics is what will help secure hesitant buyers and fuel impulse purchases.
Data Science Forecasting
Forecasting can be used in many different use cases to gain a competitive advantage and to be better prepared to handle upcoming events-especially in tumultuous and unpredictable times like now.

The COVID-19 pandemic is constantly evolving with new developments and reports emerging by the hour. Airlines can combine first-party data from e-commerce with third–party data on the COVID-19 Coronavirus and social media data using Big Data Science to gain strategic prediction insights out of Data Science.
Through a Dynamic Data Science reporting dashboards, airlines can monitor a country's COVID-19 Coronavirus infection escalation and recovery progress to identify and predict at which point, at which rate and how interests will shift back into flying in different regions/countries. Knowing these predictive insights enables much more effective and timely marketing campaigns.
Are you looking for ways to get the best out of your data?
Let us help you use your data.
Related Posts