This post is also available in: Deutsch (German)
Apart from major physical and mental health implications, Covid-19 has left a huge mark on the global economy. As we've learnt this past year, the lockdowns enforced to flatten the curve and handle Covid-19 have forced the closures of non-essential services. The lockdowns have also forced companies to take desperate measures to cut costs, even when it resulted in unemployment and salary cuts, which ultimately led to lower consumption and spending levels. And much recently, it has also forced the digitalisation of Christmas markets and parties. But a very important point to make for this article is that it has forced the digitalisation of schools and workplaces, which brings to mind the prospects of transport in the long run. Read on to find out what lies ahead for transport.
The rise of remote work thanks to Covid-19
In light of the Covid-19 lockdowns, companies have been urged to work from home with the help of video calling, chatting, document sharing and other work-related software. This could be a sign that the pandemic catalysed a digital transformation of the workplace. Well, at least, for those who can work from home and don't require physical labour.
It seems that companies that were already joining the digital revolution have been doing quite well in facilitating remote work arrangements. But companies that are slow to adapt are feeling the pain of network overloads, security breaches and privacy issues.
Nevertheless, McKinsey suggests that companies that are willing to give it a shot will reap its benefits. The emergence of flexible work arrangements has since become such a norm that it might nudge companies to rethink the office floor plan. But the more obvious implication of working from home is the changing demand for transport.
Fear of Covid-19 contamination in public transport
Monash University's Professor of Transport Engineering, Graham Currie, conducted a survey of the changes of more than 2,000 people's travel habits across Melbourne. According to his survey, most people are enjoying the adjustments resulting from the Covid-19 lockdown but would still go back to travel when the pandemic is over.
In addition, the survey indicated that only a few would stick with working from home. The same survey also raised the appeal of private car ownership. For some people, cars will become even more attractive because they provide isolation and put any infection fear to rest.
"Infection fear is a big concern for public transport. This makes people reluctant to use public transport, or go to the MCG; going to any crowded spaces."

Graham Currie on the fear of Covid-19 contamination in public transport. [My Google Search of "mcg australia" gave me "Melbourne Cricket Ground"]
This common concern is substantiated in a paper by Arnaud Koehl of Imperial College London, stating that mode choice may change at the expense of public transport due to this fear.
"More people may opt for personal private modes of transport in order to protect themselves from catching the virus."

Arnaud Koehl also on the fear of contracting Covid-19 in public transport.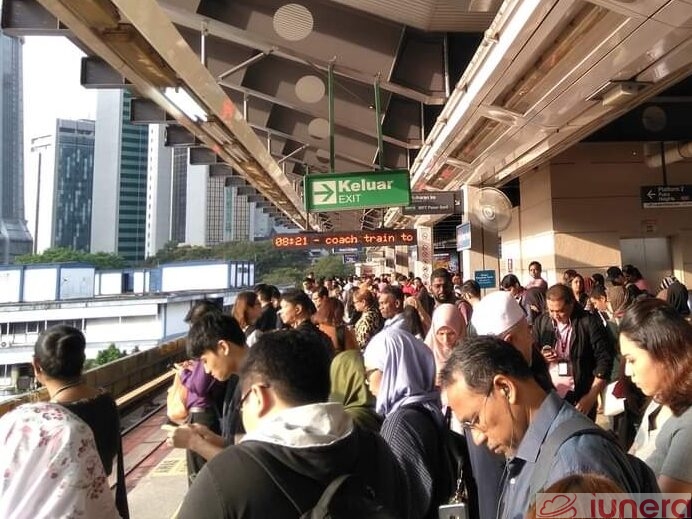 From what I read, similar insights about choosing to own a private vehicle over using public transport are also evident in Germany and Sweden. Perhaps, this pattern in societal behaviour change could explain why light vehicle sales in China recovered in April after plummeting in January.
On top of that, several macroeconomic drivers such as government subsidies and investments in infrastructure seem to be leaning in favour of the electric vehicle market. However, as much as people would love to buy their own sweet comfy ride, not everyone can afford them.
Continuous value of public transport
While people with access to private vehicles can enjoy a comfy commute, limiting public transport just because the demand for it is low could have a devastating socio-economic outcome for people who have no other viable choice but to depend on public transport.
The only other choice for most low-income people is to walk or cycle and that's hard enough. Imagine walking between home and work with curfews looming over your head. There's proof that a lack of access to private cars limits job opportunities.
For instance, a World Bank policy research working paper has gathered that, since Nairobi is a city built for cars, the overall share of job opportunities within one hour of travel is up to an average of five times higher for those with cars than those who walk or use minibuses.
Maybe it'll be easier for some of these people to work from home? BUT the problem is that, for most of them, their work requires their physical presence at their workplace. So, no, they can't work from home!
That's why public transport continues to be an essential part of society and will always be… unless someone comes up with teleportation technology like the Transporters in Star Trek.
Preparing for these long-term changes
The good news is that public transport can be adapted as a result of these tough times and METRO Magazine has listed five ways this adaptation might take shape in the long run:
shift from fareboxes to cashless fare system using smart card validators or a zero-fare approach.
all-door boarding, bus-only lanes and transit signal priority as friction-reducing solutions.
reduced ridership on commuter trains and buses due to work-from-home arrangements.
cleaner vehicles due to required cleaning procedures and fewer passengers in each vehicle to comply with social distancing measures.
increased federal funding for public transport.
Since less people will have to use public transport to allow social distancing to continue in public transport systems, what will make using public transport easier and safer is extending the daily operational time and increasing passenger capacity.
By spreading the commuting throughout the day, crowding can be minimised. At the same time, train congestion analysis can help by providing real-time updates for commuters to make optimal travel decisions based on congestion levels, arrival times, departure times and routes.
Not only will this benefit those who choose to use public transport because it's said to be the more eco-friendly option. But it will also benefit those who treat public transport as a necessity since it's within their means. This is one of the things that drives us at Iunera to make the world a better place wherever we can.
Are you looking for ways to get the best out of your data?
If yes, then let us help you use your data.
Related Posts